Skip to Main Content
It looks like you're using Internet Explorer 11 or older. This website works best with modern browsers such as the latest versions of Chrome, Firefox, Safari, and Edge. If you continue with this browser, you may see unexpected results.
Need Research Assistance?
School of Continuing Studies Library
Welcome
This guide is intended to be a resource for students enrolled in the Master's in Technology Management program at the School of Continuing Studies. It will help you find research sources related to your topic--just use the tabs across the top of this screen to find the most relevant information.
If you need assistance, don't hesitate to contact the SCS Library.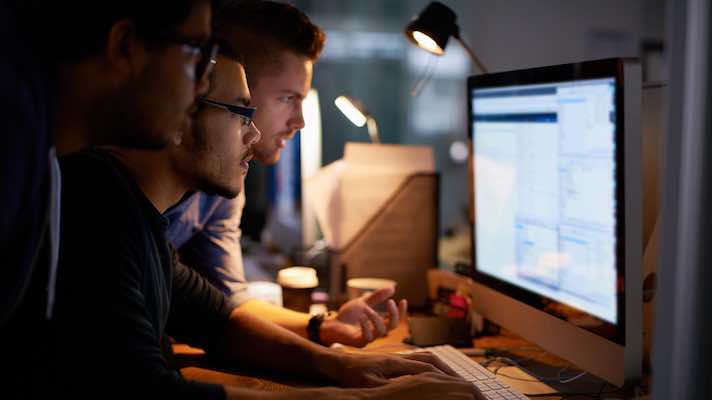 Core Links
IDC

This link opens in a new window

International Data Corporation (IDC) provides market intelligence, advisory services, and current commentary on the information technology, telecommunications, and consumer technology markets. The IDC database contains market forecasts, industry analyses, case studies, vendor decision toolkits, and blog posts from over 1,000 IDC expert analysts. IDC's scope is global in nature and features information on major multinational technology companies. IDC also offers decision making strategies for both technology suppliers and technology buyers.

Business Source Complete

This link opens in a new window

Full-text business publications and hundreds of scholarly, peer-reviewed journals covering all aspects of business. Coverage goes as far back as 1886. Additional full text, non-journal content includes financial data, case studies, investment research reports, market research reports, country reports, company profiles, SWOT analysis, books, videos, major reference works, book digests, and conference proceedings.

Academic Search Premier

This link opens in a new window

Full-text publications from all academic areas of study, including the sciences, social sciences, humanities, education, computer science, engineering, language and linguistics, arts & literature, medical sciences, and ethnic studies.
RefWorks: Citation Management System
RefWorks

RefWorks is an online research management, writing, and collaboration tool designed to help researchers gather, manage, store, and share information and generate citations and bibliographies.

Note: If you would like to use the legacy edition of RefWorks, please click here. If you are asked for a Group Code when using Write-n-Cite, ask us. The code can be sent only to Georgetown email addresses.
Watch the RefWorks Tutorial here!
This work is licensed under a Creative Commons Attribution NonCommercial 4.0 International License. | Details of our policy